INTERNATIONAL PARTNER
---
SWINBURNE UNIVERSITY OF TECHNO

LOGY
: A FUTURE FOCUSED UNIVERSITY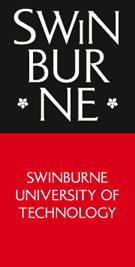 Established as a university in 1992, Swinburne is a world-class multidisciplinary institution that leads the way in science, technology, business, design and innovation. The university's strengths build on the founding principles of equal opportunity, student-focused learning and industry engagement.
Much of Swinburne's research is concentrated in its specialist centres, which are noted for their industry links, community service and multidisciplinary approach. Graduates are widely recognised for their skills in solving important practical problems through applied, interdisciplinary research and are making significant contributions to industry, business and society both in Australia and globally.
Swinburne has established a strong international reputation and built highly successful relationships with universities around the world. International collaboration with and mobility between partner universities provide Swinburne students with a truly international experience.
Rankings
Swinburne has received enviable rankings, including:
Research impact
Swinburne produces outstanding research that is recognised around the world. The university is ranked among the world's top 400 research-intensive universities by the prestigious Academic Ranking of World Universities (ARWU) 2015 and also in their top 100 in the field of physics.
Swinburne Advantage
Swinburne offers students authentic workplace experiences where they can work on real industry projects, solve day-to-day challenges in their field and gain the professional skills that put knowledge into practice.
STRATEGIC PARTNERSHIP
ECTA has an exclusive business and professional partnership with
Mount Elizabeth Hospital and Parkway College of Nursing and Allied Health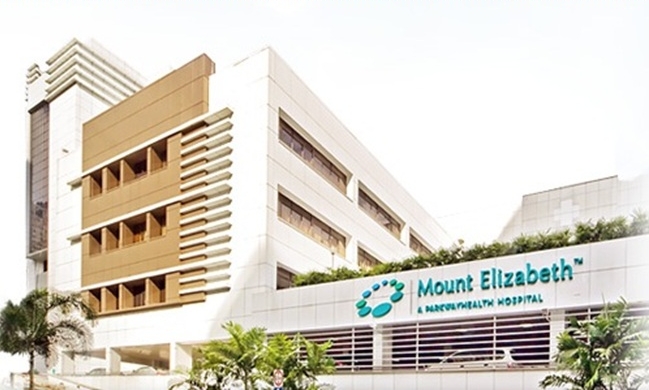 Mount Elizabeth Hospital, a 345-bed private tertiary acute care hospital, is one of the largest in the region and has an established reputation in private healthcare in Asia.
Recognised throughout the region for its speciality services and excellent physicians, Mt Elizabeth Hospital offers Cardiology, Neurosciences, and many other tertiary services. It opened the first private cancer centre in the region and was the first private hospital in Singapore to offer Cardiac Catheterisation, Cardiac and Neurosurgery and other advanced medical procedures.
The hospital provides a wide range of medical and surgical services and is known for its specialists' expertise, quality nursing care and state-of-the-art technology. Mt Elizabeth Hospital performs the largest number of cardiac surgeries and neurosurgeries in the private sector in the region. The hospital is Joint Commission International accredited.
Mount Elizabeth Hospital and the Executive Counselling & Training Academy's Partnership
Mount Elizabeth Hospital provides ECTA Interns with the following privileges:
Access to the psychological and behavioral facilities;

Counselling of inpatients under supervision;

Observation of treatments procedures such as art therapy, behavioural therapy and any other therapeutic modalities;

Teaching and supervision by the professional staff members of Mount Elizabeth Hospital e.g., psychiatrists, nursing officers, psychologists, psychotherapists at Mt Elizabeth Hospital;

Consultation rooms of counselling of Clients;

Seminar rooms facilities for course previews, workshops and seminars; and

Collaboration in joint projects such as organising of conferences/workshops for the mental health professionals.
Note:
All ECTA Interns are indemnified professionally and trained on issues of confidentiality, boundaries and ethics.
PARKWAY COLLEGE OF NURSING AND ALLIED HEALTH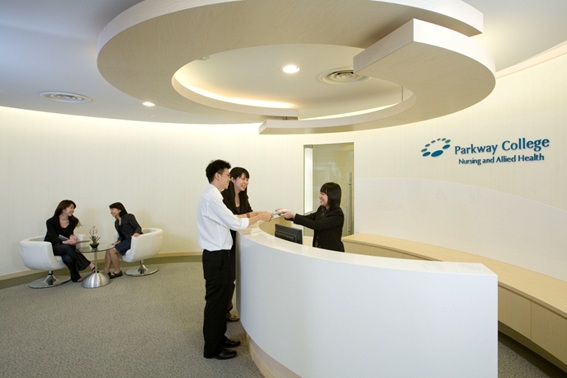 Parkway College of Nursing and Allied Health (Parkway College) is a wholly-owned subsidiary of Parkway Holdings Pte Ltd.
Parkway College aspires to be the premier global private educational institution in the niche fields of Nursing, Allied Health and Healthcare Management.  It provides opportunities for life-long learning, and equip its students with the skills and knowledge to succeed in the workplace.
Parkway College of Nursing and Allied Health and the Executive Counselling & Training Academy's Partnership
Parkway College provides ECTA Interns the following privileges:
Clinical placements; and

Counselling facilites.